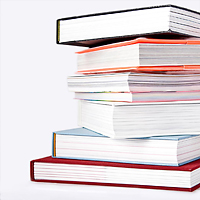 In the USA, diet and healthy eating books are selling fewer copies as summer ends. Wheat Belly (gluten-free, whole foods) remains one of the bestselling books related to diet.
In the UK, there's no end-of-summer diet lull for the Brits. The Fast Diet (intermittent fasting) is still one of the top-selling books in the country. The Hairy Dieters Eat for Life (calorie control including low-fat) has recently been released and is topping the charts; The earlier Hairy Dieters is still very popular.
The positions in the bestselling charts are according to a snapshot of book sales from Amazon. The number in brackets next to the top titles is the ranking in all books – i.e. The Fast Diet is the no. 2 top selling book in the UK on Amazon. No Kindle top 100 bestsellers in either country for this snapshot.
USA bestselling diets September 2013
*only books with food recommendations included
 UK diet best sellers September 2013