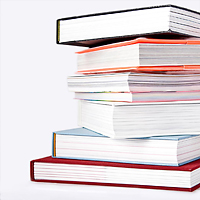 In the USA, 10-Day Green Smoothie Cleanse (raw green leafy vegetables in smoothies, high liquid cleanse) is continuing to be the best-selling diet; after being the no.2 book of Amazon for several weeks straight it's dropped down a little, perhaps as people are focusing less on diets (and perhaps buying more reading books) as summer moves on. Super-Shred (negative energy balance, calorie disruption, nutrient-dense) has surged in popularity again.
In the UK, The Fast Diet (intermittent fasting) is still the best-selling diet book, although it's dropped in chart number as summer has rolled in.  remains a bestseller. I Quit Sugar (no sugar) and the Hairy Dieters books (low fat and low sugar), and also The Juice Master's books (juicing) continue in popularity.
The positions in the bestselling charts are according to a snapshot of book sales from Amazon. The number in brackets next to the top titles is the ranking in all books – e.g. 10-Day Green Smoothie Cleanse is the no. 8 top selling book in the USA on Amazon at the time of writing.
USA bestselling diets July 2014
| | | | |
| --- | --- | --- | --- |
| USA | Health, Fitness & Dieting* | Special diets | Diseases & Physical Ailments* |
| 1 | 10-Day Green Smoothie Cleanse (8) – High-liquid cleanse diet | Wheat Belly 30-Minute (Or Less!) Cookbook (73) – Gluten-free, low carb recipes | Grain Brain (53) – Gluten-free, no processed carbs or sugars |
| 2 | Super Shred (27) – High nutrient density, low calorie | Against All Grain (89) – Paleo recipe book | Grain Brain – Kindle – Gluten-free, no processed carbs or sugars |
| 3 | 10-Day Green Smoothie Cleanse – Kindle – High-liquid cleanse diet | Wheat Belly – Kindle – Gluten-free, low carb diet book | Taking Charge of Your Fertility ­– Unprocessed foods, no caffeine or alcohol |
| 4 | Super Shred – Kindle – High nutrient density, low calorie | Practical Paleo – Paleo diet and recipe book | Prevent and Reverse Heart Disease – Vegan, oil-free |
| 5 | Wheat Belly (68) – Gluten-free, low carb diet book | The Paleo Kitchen – Paleo recipe book | Thyroid Healthy – Unprocessed food, paleo, no soy, gluten, caffeine, or alcohol |
*only books with food recommendations included
UK diet best sellers July 2014
| | | | |
| --- | --- | --- | --- |
| UK | Diets & Healthy Eating | Diet & Nutrition | Special diets |
| 1 | Salad Love (26) – Salad recipe book | The Fast Diet (22) – Intermittent fasting | Erica White's Beat Candida Cookbook – Avoiding all types of sugars |
| 2 | I Quit Sugar (60) – No sugar diet and recipe book | Salad Love (26) – Salad recipe book | Dr Bernstein's Diet Solution – Kindle – Low carb, unprocessed foods |
| 3 | The Hairy Dieters Eat for Life (72) – Low calorie, low fat | The Fast Diet – Kindle – Intermittent fasting | The Multiple Sclerosis Diet Book – Low-fat |
| 4 | River Cottage Veg Every Day (76) – Vegetarian recipe book | I Quit Sugar (60) – No sugar diet and recipe book | The Plant Programme – Mostly vegan, dairy-free |
| 5 | The Hairy Dieters (81) – Low fat and low sugar | The Hairy Dieters Eat for Life (72) – Low calorie, low fat | The Diabetes Weight Loss Diet – Low saturated fat, low GI |