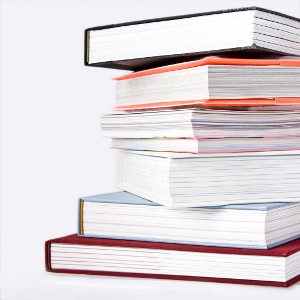 In the USA, the not-yet-released Effortless Healing and the resurging 10-Day Green Smoothie Cleanse have been among the most popular books for some weeks; The Food Babe Way (detox) and The Zero Belly Diet (whole foods, free-from) have also been selling well but their popularity is starting to dip. Cookbooks related to dieting/healthy eating are selling well – vegan, low calorie real foods, and vegetable.
In the UK, Deliciously Ella (vegan, free-from) and Davina's 5 Weeks to Sugar-Free (sugar-free, unprocessed) have stayed at the top of the charts since the beginning of the year. The Hairy Dieters books (low calorie, low fat) remain popular.
The positions in the bestselling charts are according to a snapshot of book sales from Amazon. The number in brackets next to the top titles is the ranking in all books – e.g. Effortless Healing is the no. 17 top selling book and Good Calories, Bad Calories (on a fire sale) is and the no. 32 Kindle book in the USA on Amazon at the time of writing.
USA bestselling diets February 2015
USA
Health, Fitness & Dieting*
Special diets
Diseases & Physical Ailments*
1
Good Calories, Bad Calories – Kindle (k32) – No refined carbohydrates
Thug Kitchen (26) – Vegan cookbook
Grain Brain (88) – Gluten-free, no processed carbs or sugars
2
Effortless Healing (17) – (not yet released) High fat, fermented foods diet
The Skinnytaste Cookbook  (55) – Low calorie real foods cookbook
The Autoimmune Solution – Remove food toxins and inflammatory foods, e.g. sugar, caffeine, gluten, dairy
3
10-Day Green Smoothie Cleanse (19) – High-liquid cleanse diet
Inspiralized  (57) – Spiralized vegetables and fruits cookbook
The Paleo Approach – Paleo
4
The Food Babe Way  (23) – Remove food toxins
Trim Healthy Mama  (72) – Whole foods, high-carb vs. low-carb meals
The Great Cholesterol Myth – Unprocessed foods
5
The 20/20 Diet (25) –
Power foods, unprocessed, cycle diet
Cook Your Butt Off!  (75) – Fat- burning foods
Taking Charge of Your Fertility ­– Unprocessed foods, no caffeine or alcohol
*only books with food recommendations included
UK diet best sellers February 2015
| | |
| --- | --- |
| UK | Diets & Healthy Eating |
| 1 | Deliciously Ella (1) – Sugar-free, gluten-free, dairy-free natural plant-based recipe book |
| 2 | Davina's 5 Weeks to Sugar-Free (5) – Sugar-free, low-GI, unprocessed |
| 3 | The Art of Eating Well (6) – No sugar, no grain cookbook |
| 4 | The Hairy Dieters (14) – Low fat and low sugar |
| 5 | The Hairy Dieters: Good Eating (24) – Low fat and low sugar |