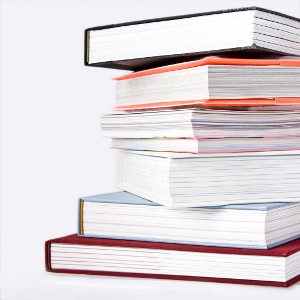 In the USA, The Zero Belly Diet (whole foods, free-from) has surged to the top of the charts, overtaking The 20/20 Diet by Dr. Phil, which was the bestselling book at the beginning of the month before the book was actually released. The Food Babe Way (detox) hasn't yet been released but it's selling well in advance. Vegan, gluten-free, and cleanse diets are all selling well.
In the UK, diet books take over the whole country in January! Deliciously Ella (vegan, free-from) and Davina's 5 Weeks to Sugar-Free (sugar-free, unprocessed) are at the top of the charts. The Fast Diet (intermittent fasting), very popular in 2014, has risen to become a bestseller again, and The Hairy Dieters books (low calorie, low fat) are also popular again.
The positions in the bestselling charts are according to a snapshot of book sales from Amazon. The number in brackets next to the top titles is the ranking in all books – e.g. The Zero Belly Diet is the no. 2 top selling book and the no. 22 Kindle book in the USA on Amazon at the time of writing.
USA bestselling diets January 2015
USA
Health, Fitness & Dieting*
Special diets
Diseases & Physical Ailments*
1
The Zero Belly Diet  (2) – Whole foods, gluten-free, dairy-free, sugar-free, unprocessed
Thug Kitchen (9) – Vegan cookbook
Grain Brain (37) – Gluten-free, no processed carbs or sugars
2
The Zero Belly Diet – Kindle  (k22) – Whole foods, gluten-free, dairy-free, sugar-free, unprocessed
The Skinnytaste Cookbook  (26) – Low calorie cookbook
Dash Diet Weight Loss Solution (94) – High produce, low fat, unprocessed diet book
3
The Food Babe Way  (8) – Remove food toxins
Clean Slate  (35) – Detox; unprocessed foods; free-from
The Autoimmune Solution – Remove food toxins and inflammatory foods, e.g. sugar, caffeine, gluten, dairy
4
10-Day Green Smoothie Cleanse (21) – High-liquid cleanse diet
Zero & Flat Belly Diet Recipes  (36) – Knock-off recipe book
Grain Brain – Kindle – Gluten-free, no processed carbs or sugars
5
The 20/20 Diet (22) –
Power foods, unprocessed, cycle diet
Trim Healthy Mama  (68) – Whole foods, high-carb vs. low-carb meals
The Paleo Approach – Paleo
*only books with food recommendations included
UK diet best sellers January 2015