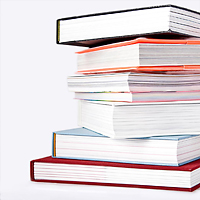 In the USA, gluten-free Grain Brain has headed back to the top of the charts, and other gluten-free diet books remain popular, including Against All Grain and The How Can IT Be Gluten Free Cookbook. Paleo diets (including It Starts with Food and The Blood Sugar Solution 10-Day Detox Diet) are also popular, and they also are gluten-free and grain-free.
In the UK, The Fast Diet (intermittent fasting) is still top of the charts. I Quit Sugar and its follow-up, I Quit Sugar for Life, are also selling well. The Hairy Dieters are slipping behind a bit, with The Hairy Dieters Eat for Life starting to trail the original book.
The positions in the bestselling charts are according to a snapshot of book sales from Amazon. The number in brackets next to the top titles is the ranking in all books – e.g. Grain Brain is the no. 25 top selling book in the USA on Amazon at the time of writing.
USA bestselling diets May 2014
*only books with food recommendations included
UK diet best sellers May 2014