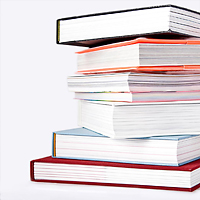 In the USA the about-to-be released Blood Sugar Solution 10-Day Detox Diet, designed to break your food addictions, is topping the charts. Super Shred by Dr. Ian Smith has been selling well for a few months- it's a very rapid weight loss diet, unusual as most current diets ask for a more steady approach. In general, paleo-type diets are continuing to do well – Against All Grain, The Paleo Approach, Nom Nom Paleo, and It Starts With Food.
In the UK, The Fast Diet (intermittent fasting) is holding its place at the top of the charts, and Hairy Dieters Eat for Life (calorie control including low-fat) remains not far behind. Budget recipe books are increasing in popularity, with the release of A Girl Called Jack following on months of popularity of Save with Jamie.
The positions in the bestselling charts are according to a snapshot of book sales from Amazon. The number in brackets next to the top titles is the ranking in all books – e.g. Super Shred is the no. 10 top selling book in the USA on Amazon.
USA bestselling diets February 2014
| | | | |
| --- | --- | --- | --- |
| USA | Health, Fitness & Dieting* | Special diets | Diseases & Physical Ailments* |
| 1 | The Blood Sugar Solution 10-Day Detox Diet (5) – Unprocessed food, no sugars, detox diet book | Against All Grain (32) – Paleo recipe book | Grain Brain (12) – Gluten-free, no processed carbs or sugars |
| 2 | The Flat-Belly Kitchen – Kindle – Unprocessed food | South Beach Diet Supercharged – Kindle – Low-carb, unprocessed | Grain Brain – Kindle – Gluten-free, no processed carbs or sugars |
| 3 | Super Shred (10) – High nutrient density, low calorie | The Fat Chance Cookbook (38) – No sugar, unprocessed | The Paleo Approach – Kindle – Paleo |
| 4 | Grain Brain (12) – Gluten-free, no processed carbs or sugars | Wheat Belly – Kindle – Gluten-free, low carb diet book | The Wahl Protocol – Paleo |
| 5 | Grain Brain – Kindle – Gluten-free, no processed carbs or sugars | Practical Paleo (57) – Paleo diet and recipe book | Dash Diet Weight Loss Solution – High produce, low fat, unprocessed diet book |
*only books with food recommendations included
UK diet best sellers February 2014