In the USA, a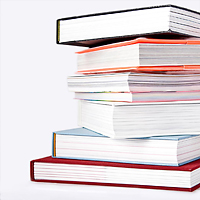 vegan cookbook Thug Kitchen, Danielle Walker's paleo Meals Made Simple, and low-calorie The Skinnytaste Cookbook continue to be best-sellers. Paleo cookbook Every Last Crumb has recently entered near the top of the charts. Coming up to the holiday season, as usual cookbooks are popular and diet books mostly ignored.
In the UK, vegetable recipe book Plenty More is the most popular food-related book at the time of writing. Hairy Dieters Good Eating low-calorie cookbook and River Cottage Light & Easy (whole-foods, dairy free and wheat free recipe book) continue to be popular.
The positions in the bestselling charts are according to a snapshot of book sales from Amazon. The number in brackets next to the top titles is the ranking in all books – e.g. Thug Kitchen is the no. 23 top selling book in the USA on Amazon at the time of writing.
USA bestselling diets November 2014
*only books with food recommendations included
UK diet best sellers November 2014