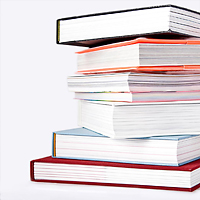 In the USA, The 100 (counting sugar calories) by Jorge Cruise has risen back to near the top of the charts, as the author does the rounds of the talk shows. Grain Brain (gluten-free, no processed carbs) has been a top seller for nearly a month.
In the UK, sales of diet and healthy eating books are generally low as the weather cools down.  The Fast Diet (intermittent fasting) is the top-selling diet book at the moment, with The Hairy Dieters Eat for Life (calorie control including low-fat) coming close behind.
The positions in the bestselling charts are according to a snapshot of book sales from Amazon. The number in brackets next to the top titles is the ranking in all books – e.g. The 100 is the no. 8 top selling book in the USA on Amazon. No Kindle top 100 bestsellers in either country for this snapshot.
USA bestselling diets October 2013
| | | | |
| --- | --- | --- | --- |
| USA | Health, Fitness & Dieting* | Special diets | Disorders and diseases* |
| 1 | The 100 (8) – Counting sugar calories | The 100 (8) – Counting sugar calories | Grain Brain (9) – Gluten-free, no processed carbs or sugars |
| 2 | Grain Brain (9) – Gluten-free, no processed carbs or sugars | The 100 – Kindle – Counting sugar calories | Grain Brain – Kindle – Gluten-free, no processed carbs or sugars |
| 3 | The 100 – Kindle – Counting sugar calories | Practical Paleo (75) – Paleo diet and recipe book | Grain Brain – Audio – Gluten-free, no processed carbs or sugars |
| 4 | Grain Brain – Kindle – Gluten-free, no processed carbs or sugars | Wheat Belly (49) – Gluten-free, low carb diet book | Taking Charge of Your Fertility ­– Unprocessed foods, no caffeine or alcohol |
| 5 | Wheat Belly (49) – Gluten-free, low carb diet book | Against All Grain (88) – Paleo recipe book | Prevent and Reverse Heart Disease – Vegan, oil-free |
*only books with food recommendations included
UK diet best sellers October 2013