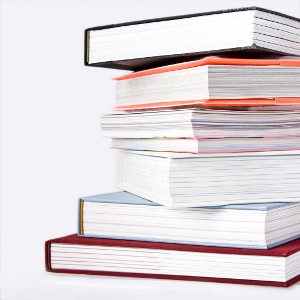 In the USA, 10-Day Green Smoothie Cleanse (detox cleanse) is back in force, and The 20/20 Diet (power foods, unprocessed, cycle diet) has also been topping the charts most of the month. Gluten-free diets such as Grain Brain and Wheat Belly, as well as GF plus dairy free plus sugar-free Zero Belly Diet and Eat. Nourish. Glow. are popular.
In the UK, Deliciously Ella (vegan, free-from) continues to sell well, and Eat. Nourish. Glow (gluten-free, dairy-free, refined sugar-free) has risen back up the charts. The Fast Diet (intermittent fasting) has risen in popularity again, although not at the heights that it was last year when this seemed to be pretty much the only way to go.
The positions in the bestselling charts are according to a snapshot of book sales from Amazon. The number in brackets next to the top titles is the ranking in all books – e.g. Eat. Nourish. Glow. is the no. 69 top selling book in the USA and the no. 4 selling book and no. 90 selling Kindle in the UK on Amazon at the time of writing.
USA bestselling diets March 2015
USA
Health, Fitness & Dieting*
Special diets
Diseases & Physical Ailments*
1
10-Day Sugar Detox – Kindle (k34) – 4 plans for sugar detox
Thug Kitchen (19) – Vegan cookbook
Grain Brain – Gluten-free, no processed carbs or sugars
2
The 20/20 Diet (20) –
Power foods, unprocessed, cycle diet
Inspiralized  (42) – Spiralized vegetables and fruits cookbook
Whole – Kindle – Whole foods, vegan
3
10-Day Green Smoothie Cleanse (29) – High-liquid cleanse diet
Wheat Belly – Audio – Gluten-free, low carb diet book
The Autoimmune Solution – Remove food toxins and inflammatory foods, e.g. sugar, caffeine, gluten, dairy
4
The Zero Belly Diet  (34) – Whole foods, gluten-free, dairy-free, sugar-free, unprocessed
Eat. Nourish. Glow. (69) – Gluten-free, dairy-free, refined sugar-free
Grain Brain – Kindle – Gluten-free, no processed carbs or sugars
5
Wheat Belly – Audio – Gluten-free, low carb diet book
The Complete Vegetarian Cookbook (71) – Vegetarian recipe book
Taking Charge of Your Fertility ­– Unprocessed foods, no caffeine or alcohol
*only books with food recommendations included
UK diet best sellers March 2015
| | |
| --- | --- |
| UK | Diets & Healthy Eating |
| 1 | Deliciously Ella (3) – Sugar-free, gluten-free, dairy-free natural plant-based recipe book |
| 2 | Eat. Nourish. Glow. (4) – Gluten-free, dairy-free, refined sugar-free |
| 3 | The Fast Diet – Kindle (k56) – Intermittent fasting |
| 4 | Eat. Nourish. Glow. Kindle (k90) – Gluten-free, dairy-free, refined sugar-free |
| 5 | The Art of Eating Well (16) – No sugar, no grain cookbook |