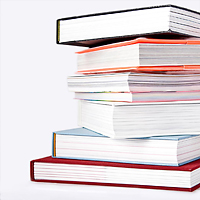 Which diet books were bestsellers in 2014? We looked at how they did in the bestseller lists over the year – how many weeks they were on the lists and how high they were on the lists.
USA bestselling diet books 2014
#1 – Grain Brain  |  #2 – 10-Day Green Smoothie Cleanse  |  #3 – Wheat Belly  |  #4 – What to Expect When You're Expecting  |  #5 – It Starts with Food  |  #6 – Blood Sugar Solution 10-Day Detox Diet  |  Cookbook #1 – Against All Grain  |  Cookbook #2 – Thug Kitchen  |  Cookbook #3 – Skinnytaste Cookbook
#1 – Grain Brain (2013) by David Perlmutter
A healthy eating and weight loss diet aimed at improving brain health, which advises eating a gluten-free diet high in healthy fats, naturally raised animal proteins, vegetables, and low carbohydrate and low fruit, no processed carbs or sugars. Amazon.com #41 bestselling book in 2014, 38 weeks in New York Times bestseller list, very popular at the beginning of the year and dropping out of the top sellers by the end of October.
See food list – what to eat and foods to avoid
A detox/cleanse made up of green leafy veggies, fruit, and water; either full (green smoothies and light snacks) or modified (green smoothies and snacks and a non-smoothie meal a day). Amazon.com #92 bestselling book in 2014, 18 weeks in New York Times bestseller list, a top seller throughout the summer and still in the top 100 at the end of the year
See food list – what to eat and foods to avoid

#3 – Wheat Belly (2011) by William Davis
A gluten-free, unprocessed food diet including vegetables, meats, raw nuts and seeds, which asks you to avoid processed and sugary foods. At least 21 weeks in Amazon.com top 100 books; 30 weeks in New York Times bestseller list, very popular through September
See food list – what to eat and foods to avoid
Sure, it's not a diet book, but it tells pregnant women what to eat. Get enough "Daily Dozen" nutrients every day – protein, produce, whole grains and legumes, vitamin C, calcium, iron, fats in moderation, omega fatty acids, fluids. Amazon.com #70 bestselling book in 2014, 43 weeks in New York Times bestseller list, popular throughout the year
See food list – what to eat and foods to avoid

#5 – It Starts with Food (2012) by Dallas & Melissa Hartwig
Paleo elimination diet that suggests you see if you can eat some non-paleo foods. Eat high-quality meats / animal proteins, vegetables, fruits, and fats; avoid sugars, grains, legumes, most dairy, highly processed foods. At least 25 weeks in Amazon.com top 100 books; 16 weeks in New York Times bestseller list, most popular May-July
See food list – what to eat and foods to avoid
10-day detox diet which asks you to eat unprocessed foods, no gluten, grains, dairy, or beans (basically a paleo diet); transition to plan for life. At least 15 weeks in Amazon.com top 100 books; 17 weeks in New York Times bestseller list, most popular February-July
See food list – what to eat and foods to avoid

Bestselling USA cookbooks for special diets:

Cookbook #1 – Against All Grain (2013) by Danielle Walker
Paleo, gluten-free, grain-free, dairy-free recipes which the author developed to help battle an autoimmune disease. Amazon.com #99 bestselling book in 2014; 18 weeks in New York Times bestseller list, most popular from the beginning of the year through summer

Cookbook #2 – Thug Kitchen (2014) by Thug Kitchen
Vegan cookbook by an LA-based trio, after a bestselling irreverent blog. Amazon.com #45 bestselling book in 2014; 10 weeks in New York Times bestseller list, released in October 2014 and a top seller through the end of the year
Low calorie, low fat, low sugar cookbook, after a bestselling blog. Amazon.com #82 bestselling book in 2014; 11 weeks in New York Times bestseller list; released in September 2014 and a big seller through the end of the year

UK bestselling diet books 2014
#1 – The Fast Diet  |  #2 – The Hairy Dieters Eat for Life   |  #3 – The Hairy Dieters |  #4 – I Quit Sugar  |  #5 – The Hairy Dieters Good Eating  |  Recipe book #1 – River Cottage Veg Every Day!  |  Recipe book #2 – The Fast Diet Recipe Book
#1 – The Fast Diet (2013) by Michael Mosley and Mimi Spencer
Intermittent fasting diet: 5 days a week eat what you want; 2 non-consecutive days limit to 500 calories a day for women, 600 calories a day for men. Amazon.co.uk #17 bestselling book in 2014, big seller in the first half of the year
See food list – what to eat and foods to avoid
Low fat and low sugar. Amazon.com #34 bestselling book in 2014, topseller in the first few months of the year

#3 – The Hairy Dieters (2012) by The Hairy Bikers – Dave Myers and Si King
Low fat and low sugar. Amazon.com #46 bestselling book in 2014, steady sales throughout the year

#4 – I Quit Sugar (2014) by Sarah Wilson
Low fat and low sugar. At least 28 weeks in the top 100 at Amazon.co.uk, popular in the first half of the year
Low fat and low sugar. Amazon.com #63 bestselling book in 2014, released in October 2014 and a bestseller from then to the end of the year

Bestselling UK recipe books for special diets:
Vegetable-focused recipe book, a bestseller since it was first released in 2011
Recipes for the fasting / low calorie days of the Fast Diet, popular at the same time as the Fast Diet in the first half of the year