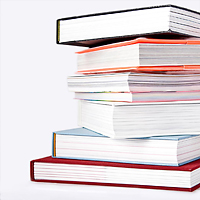 In the USA at the end of December, there isn't yet the rush for diets that usually starts before January. Vegan cookbook Thug Kitchen and low-calorie The Skinnytaste Cookbook continue to be best-sellers, even after the end of the holiday gift-giving period. Paleo elimination diet book It Starts with Food has jumped back up the charts. Dr. Phil's 20/20 Diet hasn't yet been released but it's doing fairly well in pre-sales.
In the UK, the sugar-free grain-free Art of Eating Well cookbook and vegetable recipe book Plenty More are topping the charts. Hairy Dieters Good Eating low-calorie cookbook is heading back up the charts. New diets (Be Body Beautiful, Super Juice Me!, Eat.Nourish.Glow., Davina's 5 Weeks to Sugar-Free, Honestly Healthy Cleanse) are already selling in the top 100 (along with the ever-favourite juicing books for New Year cleanses), but not yet hitting the top of the charts.
The positions in the bestselling charts are according to a snapshot of book sales from Amazon. The number in brackets next to the top titles is the ranking in all books – e.g. Plenty More is the no. 55 top selling book in the USA and the no. 8 top selling book on Amazon at the time of writing.
USA bestselling diets December 2014
USA
Health, Fitness & Dieting*
Special diets
Diseases & Physical Ailments*
1
The Skinnytaste Cookbook  (29) – Low calorie cookbook
Thug Kitchen (11) – Vegan cookbook
Grain Brain – Gluten-free, no processed carbs or sugars
2
It Starts with Food (41) – Detox, whole foods, no sugar, paleo
The Skinnytaste Cookbook  (29) – Low calorie cookbook
The Paleo Approach – Paleo
3
What to Expect When You're Expecting (64) –
Whole foods, high nutrient content
Superfood Smoothies (48) – Nutrient-rich plant-based smoothies
Grain Brain – Kindle – Gluten-free, no processed carbs or sugars
4
The 20/20 Diet (77) –
Elimination diet, eat superfoods [not yet released]
Plenty More (55) – Vegetarian cookbook
Taking Charge of Your Fertility ­– Unprocessed foods, no caffeine or alcohol
5
10-Day Green Smoothie Cleanse (80) – High-liquid cleanse diet
Against All Grain (98) – Paleo recipe book
Dash Diet Weight Loss Solution – High produce, low fat, unprocessed diet book
*only books with food recommendations included
UK diet best sellers December 2014