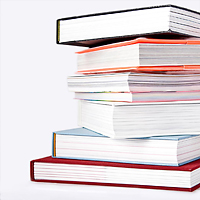 In the USA, cookbooks are currently more popular than diet books as the weather gets cooler. The Skinnytaste Cookbook, low calorie, has been selling well for several months and has reached near the top of books sold. Gluten-free books are lower on the charts than they've been for a while.
In the UK, The Hairy Dieters' third low-calorie book, Good Eating, has climbed in the charts, and their other two books are still top sellers. Intermittent fasting is lowering in popularity. Vegetarian and dairy-free/gluten-free books are also selling well.
The positions in the bestselling charts are according to a snapshot of book sales from Amazon. The number in brackets next to the top titles is the ranking in all books – e.g. The Skinnytaste Cookbook is the no. 11 top selling book in the USA on Amazon at the time of writing.
USA bestselling diets September 2014
| | | | |
| --- | --- | --- | --- |
| USA | Health, Fitness & Dieting* | Special diets | Diseases & Physical Ailments* |
| 1 | The Skinnytaste Cookbook  (11) – Low calorie cookbook | The Skinnytaste Cookbook  (11) – Low calorie cookbook | Grain Brain (64) – Gluten-free, no processed carbs or sugars |
| 2 | Low Carb Diet for Beginners – Kindle Low-carb | Low Carb Cookbook – Kindle Low-carb | Grain Brain – Kindle – Gluten-free, no processed carbs or sugars |
| 3 | The All-Day Energy Diet – Kindle – Mostly raw, low meat, unprocessed | Thug Kitchen (13) – Vegan cookbook | The Heal Your Gut Cookbook – GAPS diet cookbook |
| 4 | The All-Day Energy Diet (41) – Mostly raw, low meat, unprocessed | 100 Days of Real Food (60) – Unprocessed | The Paleo Approach – Paleo |
| 5 | Coconut Oil for Beginners – Miracle food | Meals Made Simple (Danielle Walker) (71) – Gluten-free, dairy-free, paleo | Taking Charge of Your Fertility ­– Unprocessed foods, no caffeine or alcohol |
*only books with food recommendations included
UK diet best sellers September 2014