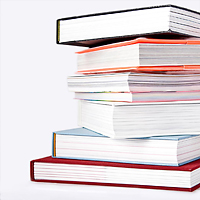 In the USA, 10-Day Green Smoothie Cleanse (raw green leafy vegetables in smoothies, high liquid cleanse) has had a boost in popularity and risen back to the top of the charts. Gluten-free Grain Brain, Wheat Belly, and Against All Grain remain popular along with paleo recipe books.
In the UK, The Fast Diet (intermittent fasting) remains a bestseller. The Hairy Dieters books (low fat and low sugar) and I Quit Sugar (no sugar) are a way behind. Juice cleansing, following The Juice Masters' books, is also popular.
The positions in the bestselling charts are according to a snapshot of book sales from Amazon. The number in brackets next to the top titles is the ranking in all books – e.g. 10-Day Green Smoothie Cleanse is the no. 2 top selling book and the no. 69 top selling Kindle in the USA on Amazon at the time of writing.
USA bestselling diets June 2014
| | | | |
| --- | --- | --- | --- |
| USA | Health, Fitness & Dieting* | Special diets | Diseases & Physical Ailments* |
| 1 | 10-Day Green Smoothie Cleanse (2) – High-liquid cleanse diet | The Paleo Kitchen (45) – Paleo recipe book | Grain Brain (53) – Gluten-free, no processed carbs or sugars |
| 2 | 10-Day Green Smoothie Cleanse – Kindle (k69) – High-liquid cleanse diet | Wheat Belly – Audio – Gluten-free, low carb diet book | Thyroid Healthy (76) – Unprocessed food, paleo, no soy, gluten, caffeine, or alcohol |
| 3 | Super Shred (48) – High nutrient density, low calorie | Against All Grain (83) – Paleo recipe book | Thyroid Healthy – Kindle – Unprocessed food, paleo, no soy, gluten, caffeine, or alcohol |
| 4 | Grain Brain (53) – Gluten-free, no processed carbs or sugars | Superfood Smoothies – Nutrient-rich plant-based smoothies | Grain Brain – Kindle – Gluten-free, no processed carbs or sugars |
| 5 | Thyroid Healthy (76) – Unprocessed food, paleo, no soy, gluten, caffeine, or alcohol | Well Fed – Kindle – Paleo recipe book | Whole – audio – Whole foods, vegan |
*only books with food recommendations included
UK diet best sellers June 2014