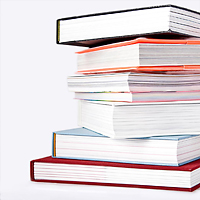 In the USA, The Doctor's Diet by Travis Stork of The Doctors, has risen in the charts again. As spring arrives, so do detox/cleansing books – The 10-Day Green Smoothie Cleanse has replaced The Blood Sugar Solution 10-Day Detox Diet as the most popular detox book. The Hungry Girl diet, by Lisa Lillien of Hungry Girl fame, has had some success – after 6 years of recipe books for people trying to lose weight, this is her first diet book.
In the UK, The Fast Diet (intermittent fasting) is holding its place at the top of the charts, and Hairy Dieters Eat for Life and The Hairy Dieters (calorie control including low-fat) are still selling. Honestly Healthy for Life (alkaline eating), the follow-up to the popular Honestly Healthy, has also been doing well.
The positions in the bestselling charts are according to a snapshot of book sales from Amazon. The number in brackets next to the top titles is the ranking in all books – e.g. The Doctor's Diet is the no. 13 top selling book in the USA on Amazon at the time of writing.
USA bestselling diets April 2014
| | | | |
| --- | --- | --- | --- |
| USA | Health, Fitness & Dieting* | Special diets | Diseases & Physical Ailments* |
| 1 | The Belly Fat Diet Cookbook – Kindle –Low fat, limited beef, grains, and sugar | The Belly Fat Diet Cookbook – Kindle –Low fat, limited beef, grains, and sugar | Grain Brain (38) – Gluten-free, no processed carbs or sugars |
| 2 | The Doctor's Diet – Kindle – low fat, low carb | The Hungry Girl Diet (48) – Low fat, low sugar | Grain Brain – Kindle – Gluten-free, no processed carbs or sugars |
| 3 | The Doctor's Diet (13) – low fat, low carb | Healthy at Home (56) – Low fat, low sugar | The End of Dieting – Nutrient-dense foods |
| 4 | 10-Day Green Smoothie Cleanse (14) – High-liquid cleanse diet | Practical Paleo – Paleo diet and recipe book | The Wahls Protocol – Paleo |
| 5 | 10-Day Green Smoothie Cleanse – Kindle – High-liquid cleanse diet | Wheat Belly – Kindle – Gluten-free, low carb diet book | The End of Dieting – Kindle – Nutrient-dense foods |
*only books with food recommendations included
UK diet best sellers April 2014