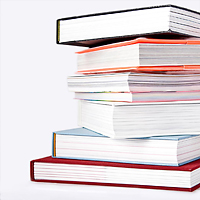 In the USA, two new diet books are topping the charts – The Pound a Day Diet by Rocco DiSpirito, and The Doctor's Diet by Travis Stork. Both are media personalities. Both of these books suggest restricting carbs. Gluten-free diets are still going strong, and Mediterranean diets have made their usual January comeback with the new US News Best Diets 2014, which tends to be pretty consistent year on year.
In the UK, The Fast Diet and other intermittent fasting diets have surged back up the charts. Hairy Dieters Eat for Life (calorie control including low-fat) is still holding its own. is the best-selling diet book. Baking recipe books have been selling well all year, and the I Quit Sugar, a no-sugar cookbook, has been popular for the past few weeks.
The positions in the bestselling charts are according to a snapshot of book sales from Amazon. The number in brackets next to the top titles is the ranking in all books – e.g. The Doctor's Diet is the no. 5 top selling book in the USA on Amazon and the no. 57 top selling Kindle book.
USA bestselling diets January 2014
| | | | |
| --- | --- | --- | --- |
| USA | Health, Fitness & Dieting* | Special diets | Diseases & Physical Ailments* |
| 1 | A Short Guide to a Long Life (3) | The Pound a Day Diet (4) – low calorie, low carb | Grain Brain (14) – Gluten-free, no processed carbs or sugars |
| 2 | The Pound a Day Diet (4) – low calorie, low carb | The Pound a Day Diet – Kindle (90) – low calorie, low carb | Dash Diet Weight Loss Solution (19) – High produce, low fat, unprocessed diet book |
| 3 | The Doctor's Diet (5) – low fat, low carb | Wheat Belly – Kindle – Gluten-free, low carb diet book | The DASH Diet Action Plan – High produce, low fat, unprocessed diet book |
| 4 | The Doctor's Diet – Kindle (k57) – low fat, low carb | Against All Grain (46) – Paleo recipe book | Grain Brain – Kindle – Gluten-free, no processed carbs or sugars |
| 5 | The Pound a Day Diet – Kindle (k90) – low calorie, low carb | The Everyday DASH Diet Cookbook (52) – Mediterranean cookbook | Taking Charge of Your Fertility ­– Unprocessed foods, no caffeine or alcohol |
*only books with food recommendations included
UK diet best sellers January 2014