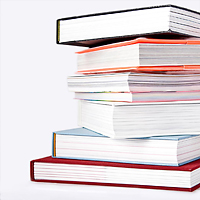 In the USA, Grain Brain (gluten-free, no processed carbs) stays at the top of the diet charts, along with Wheat Belly which has similar eating guidelines. The original Well Fed recipe book and its sequel, with paleo recipes, are selling well.
In the UK, The Hairy Dieters Eat for Life (calorie control including low-fat) is the best-selling diet book. Baking recipe books have been selling well all year, and the lower fat/lower-sugar A Lighter Way to Bake is selling well, although at a lower level than full fat/regular sugar baking books. Intermittent fasting diets such as The Fast Diet are still selling but at much lower levels.
The positions in the bestselling charts are according to a snapshot of book sales from Amazon. The number in brackets next to the top titles is the ranking in all books – e.g. Grain Brain is the no. 69 top selling book in the USA on Amazon and the no. 91 top selling Kindle book.
USA bestselling diets December 2013
| | | | |
| --- | --- | --- | --- |
| USA | Health, Fitness & Dieting* | Special diets | Diseases & Physical Ailments* |
| 1 | Grain Brain – Kindle (k91) – Gluten-free, no processed carbs or sugars | Well Fed – Kindle – Paleo recipe book | Grain Brain – Kindle (k91) – Gluten-free, no processed carbs or sugars |
| 2 | Well Fed – Kindle – Paleo recipe book | Ottolenghi – (33) Middle Eastern recipe book | Grain Brain (69) – Gluten-free, no processed carbs or sugars |
| 3 | Diet Shakes – Kindle – Diet shakes recipe book | Wheat Belly – Kindle – Gluten-free, low carb diet book | Grain Brain – audio – Gluten-free, no processed carbs or sugars |
| 4 | Wheat Belly – Kindle – Gluten-free, low carb diet book | Giada's Feel Good Food – (62) Unprocessed, low fat, low sugar, moderate carb | Gluten-Free Slow Cooker – Gluten-free recipe book |
| 5 | The Daniel Plan – (56) Unprocessed | Jerusalem – (75) Flexitarian recipe book | Whole – audio – Whole foods, vegan |
*only books with food recommendations included
UK diet best sellers December 2013