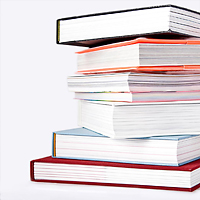 In the USA, Grain Brain (gluten-free, no processed carbs) has risen to the top of the diet charts, and Wheat Belly (with similar eating guidelines) continues to be a bestseller. The Eat to Live Cookbook (vegan/near-vegan) was recently released, and has been selling well.
In the UK, the bestselling diets have remained steady for some time. The Fast Diet (intermittent fasting) is the top-selling diet book at the moment, with The Hairy Dieters Eat for Life (calorie control including low-fat) coming close behind.
The positions in the bestselling charts are according to a snapshot of book sales from Amazon. The number in brackets next to the top titles is the ranking in all books – e.g. Grain Brain is the no. 16 top selling book in the USA on Amazon. No Kindle top 100 bestsellers in either country for this snapshot.
USA bestselling diets November 2013
USA
Health, Fitness & Dieting*
Special diets
Diseases & Physical Ailments*
1
Grain Brain (16) – Gluten-free, no processed carbs or sugars
Eat to Live Cookbook (61) – Vegan/near-vegan whole foods cookbook
Grain Brain (16) – Gluten-free, no processed carbs or sugars
2
Grain Brain – Kindle – Gluten-free, no processed carbs or sugars
Wheat Belly – Kindle – Gluten-free, low carb diet book
Grain Brain – Kindle – Gluten-free, no processed carbs or sugars
3
What to Expect When You're Expecting (56) –
Whole foods, high nutrient content
Well Fed 2 (88) – Paleo recipe book
The Great Cholesterol Myth – Kindle – Unprocessed foods
4
Wheat Belly (60) – Gluten-free, low carb diet book
The 21-Day Sugar Detox (88) – Sugar-free, paleo, detox
Taking Charge of Your Fertility ­– Unprocessed foods, no caffeine or alcohol
5
Eat to Live Cookbook (61) – Vegan/near-vegan whole foods cookbook
Practical Paleo – Paleo diet and recipe book
The Simple Heart Cure ­–Near-vegan
*only books with food recommendations included
UK diet best sellers November 2013