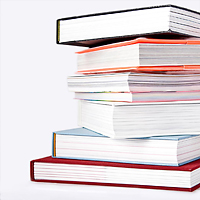 In the USA, Eat to Live (plant-based whole foods) has pushed its way back the charts, and Wheat Belly (gluten-free, whole foods) remains popular. Some recipe books are regaining popularity, including Jerusalem (flexitarian) and It's All Good (elimination).
In the UK, intermittent fasting is still at the top of the charts, with The Fast Diet as the one of the top-selling books in the country. The Hairy Dieters Eat for Life (low calorie) will be released this month, and is already outselling The Hairy Dieters, which has been a top-seller this year. Juice diets had a blip a few weeks ago, and diets by The Juice Master are still selling well.
The positions in the bestselling charts are according to a snapshot of book sales from Amazon. The number in brackets next to the top titles is the ranking in all books – i.e. The Fast Diet is the no. 2 top selling book and the no. 44 bestselling paid Kindle in the UK on Amazon.
| | | | |
| --- | --- | --- | --- |
| USA | Diets and weight loss | Special diets | Disorders and diseases* |
| 1 | Eat to Live (22) – Vegan/near-vegan whole foods diet book | Jerusalem (8) – Flexitarian recipe book | Dash Diet Weight Loss Solution (71) – High produce, low fat, unprocessed diet book |
| 2 | Wheat Belly (39) – Gluten-free, low carb diet book | Practical Paleo (50) – Paleo diet and recipe book | The Blood Sugar Solution – Unprocessed food, no sugars, detox diet book |
| 3 | Eat to Live – abridged Kindle + audio/video – Vegan/near-vegan whole foods diet book | It's All Good (65) – Real foods / elimination recipe book | The End of Diabetes – Plant-based, high nutrients diet book |
| 4 | Wheat Belly – Kindle – Gluten-free, low carb diet book | Against the Grain (74) – Paleo recipe book | The Blood Sugar Solution – Kindle – Unprocessed food, no sugars, detox diet book |
| 5 | Practical Paleo (50) – Paleo diet and recipe book | Forks over Knives – The Cookbook (91) – Vegan whole foods recipe book | Food Over Medicine – Kindle – Low-fat, plant-based diet book |
*only books with food recommendations included